Trust Center
20 years by your side
For two decades we've empowered our customers to drive value in every digital interaction with a relationship based on integrity, trust, and confidence.
Transparency is our policy
As marketers ourselves, we know that you need to feel comfortable entrusting your chosen marketing provider with your most valuable asset, data. To gain that trust we've invested heavily in technology and resources to make the security and privacy of our platform foolproof. We advocate transparency, which means providing you with all the information you need to use the Dotdigital platform confidently.
Our priority is your happiness with our technology and services; we're always here to listen and take full accountability. Our customer promise to you is a satisfaction guarantee and a commitment to providing you with solutions that are second to none.
Security at our core
At Dotdigital we take your security, and ours, seriously. We've put the necessary measures in place to keep your data safe and secure. We've implemented an ISO 27001 certified Information Security Management System (ISMS) which identifies and manages risks to the confidentiality, integrity, and availability of information. You might find our management-approved Information Security Policy useful.
For any other queries, feel free to reach out to our dedicated Information Security team who can be contacted at security@dotdigital.com. Don't forget you can also check out status.dotdigital.com for our current system status, information on scheduled maintenance, and subscription to service updates, plus uptime.dotdigital.com to find historic availability information by region or service function.
ISO 27001 certification

Our ISMS has been externally audited by a UKAS accredited certification body – Alcumus ISOQAR. Our ISO 27001 certificate can be validated by searching for certificate number 18479.

Cyber Essentials Plus

Dotdigital is Cyber Essentials Plus Certified. Just search 'Dotdigital' on the National Cyber Security Centre website.

Security measures

Our team has put a list together of technical and organizational security measures that we as a company employ to keep your data safe. Check it out here.
Privacy, Data Protection, and Compliance.
Dotdigital has expanded on its ISO 27001 certification by achieving certification against the ISO 27701 standard – for privacy information management. This too can be validated with our UKAS accredited certification body – Alcumus ISOQAR. Our Privacy Information Management System (as well as our wider privacy and compliance programs) is owned by an appointed Data Protection Officer (DPO). The team can be contacted at privacy@dotdigital.com.
GDPR-specific data processing agreements and EU Model Contract Clauses are in place between Dotdigital and its subsidiaries, as well as service providers processing data. A full list of these providers (and the role they play) can be found below in the Service Partners section. You can find Dotdigital's Terms of Service here, and our data processing addendum here.
Further information on Data Protection legislation can be found here. We've also got some handy resources and FAQs on the GDPR which can be found here.
How your data is stored
Dotdigital uses cloud service providers in order to provide secure, responsive, and scalable services. To safeguard the confidentiality, integrity and availability of data, only industry leading providers with state-of-the-art facilities are used. Contracts including security requirements are in place, including GDPR-specific data processing Agreements and EU Model Contract Clauses.
Microsoft Azure and the Google Cloud Platform are used to host infrastructure that powers dotdigital's SaaS platforms. Depending on the location of your account, data will be stored in one of the following regions.
Where your data is stored
The EU region utilizes the Microsoft Azure North and West Europe facilities and Google's Europe region.

The US region utilizes the Microsoft Azure Central US and East US 2 facilities, plus Google's Americas region.

The Australia region utilizes the Microsoft Azure Australia East and South East facilities, as well as Google's Sydney facility.

Customers using our CPaaS and legacy SMS platforms will have data stored in the Microsoft Azure North Europe, West Europe, and & UK South facilities.
Environment and Sustainability
We all have an obligation to act swiftly and decisively to address the climate emergency. With this in mind Dotdigital has implemented an ISO 14001 certified Environmental Management System (EMS) to monitor and continuously improve our environmental performance. Our EMS has been externally audited by a UKAS accredited certification body – Alcumus ISOQAR.
The Dotdigital platform runs on infrastructure that utilizes 100% renewable energy. This means that a large chunk of our business activity is already having a minimal impact on the Earth. On top of this, we've made sure that all of our measured Scope 1 and Scope 2 greenhouse gas emissions and selected selected Scope 3 emissions (including business travel, remote workers, employee commuting, major cloud infrastructure providers, data centers, and transmission and distribution losses) have been offset, making us carbon neutral. Details of our offset methodology can be found in our public Annual Report, which includes details for Streamlined Energy and Carbon Reporting (SECR). (All Annual Reports can be found on the Dotdigital Group PLC website.)
We also want to make sure the green choice is the easy choice for everyone who works here. Employees are able to take advantage of our Cycle to Work scheme, public transport loans, and volunteer days to use towards good causes. They may additionally claim a Wellbeing Reward so they can, for example, get started growing fruit and vegetables at home.
There is always room for improvement – meet Project Dotgreen. Dotgreen is the banner representing Dotdigital's efforts to conduct its business with minimal negative impact on the environment and to promote positive environmental behaviors. For details on our management-approved Environmental Policy, click here.
Green business is close to our hearts. Dotdigital's core proposal of digital over physical marketing allows for a much greener operation within a highly-optimized electronic infrastructure running on green energy. 
ISO 14001 certified

Our ISO 14001 certificate can be validated here by quoting certificate number 18479-EMS-001.

Offsetting certificate

We've followed the Oxford Offsetting Principles and chosen to offset our measured emissions with Climate Care (our latest offset certificate can be found here).

Woodland Trust Corporate Membership

We've become a Corporate Member of the Woodland Trust, and made a further donation to protect and expand the UK's woodlands and support additional carbon mitigation.
Service Partners
Local services, global partners
Microsoft Azure

For the provision of the Dotdigital service, including storage of customer data. Azure conforms to many international and industry-specific compliance standards. More information can be found on Azure's Trust Center. Microsoft uses 100% renewable energy and has been carbon neutral since 2012. More information can be found on Microsoft's "Climate" page.

GoogleCloud Platform

For the provision of the dotdigital service including storage of customer data. Google conforms to many international and industry-specific compliance standards. More information can be found on Google Cloud Platform's Security page. Google uses 100% renewable energy, has been carbon neutral since 2007, and has conformed to ISO 50001 since 2013. More information can be found on Google's sustainability page.

Cloudflare

For Content Delivery Network (CDN) and web proxy services. More information can be found on Cloudflare's Privacy & Security page. Cloudflare uses 100% renewable energy and has been carbon neutral since 2018. More information can be found on Cloudflare's "The Climate and Cloudflare" blog post.

Amazon Web Services

For provision of supporting network services and client image storage. AWS conforms to many international and industry-specific compliance standards. More information can be found on AWS's compliance page. We only use AWS servers running on 100% renewable energy. More information can be found on AWS's sustainability page.

MagneticOne

Suppliers of integration platforms for clients wanting to link their Dotdigital account to supported third party e-commerce systems.

Phoenix47 Ltd

Out of hours weekend telephone and email first line support.

Elasticsearch

Used in the processing and storing of system logs.

Raygun

Used in the processing and storing of system logs.

Partner Hero

Multi-lingual support by livechat, email and telephone.

Blendr.io / Qlik

Suppliers of integration services to third party systems.

CrescoData

Suppliers of integration platforms for clients wanting to link their dotdigital account to supported third party e-commerce systems.

tray.io

Suppliers of integration services to third party systems
Microsoft Azure

For the provision of the Dotdigital service, including storage of customer data. Azure conforms to many international and industry-specific compliance standards. More information can be found on Azure's Trust Center. Microsoft uses 100% renewable energy and has been carbon neutral since 2012. More information can be found on Microsoft's "Climate" page.

Google Cloud Platform

For the provision of the dotdigital service including storage of customer data. Google conforms to many international and industry-specific compliance standards. More information can be found on Google Cloud Platform's Security page. Google uses 100% renewable energy, has been carbon neutral since 2007, and has conformed to ISO 50001 since 2013. More information can be found on Google's sustainability page.

Cloudflare

For Content Delivery Network (CDN) and web proxy services. More information can be found on Cloudflare's Privacy & Security page. Cloudflare uses 100% renewable energy and has been carbon neutral since 2018. More information can be found on Cloudflare's "The Climate and Cloudflare" blog post.

Amazon Web Services

For provision of supporting network services and client image storage. AWS conforms to many international and industry-specific compliance standards. More information can be found on AWS's compliance page. We only use AWS servers running on 100% renewable energy. More information can be found on AWS's sustainability page.

MagneticOne

Suppliers of integration platforms for clients wanting to link their Dotdigital account to supported third party e-commerce systems.

Phoenix47 Ltd

Out of hours weekend telephone and email first line support.

Elasticsearch

Used in the processing and storing of system logs.

Raygun

Used in the processing and storing of system logs.

Partner Hero

Multi-lingual support by livechat, email and telephone.

Blendr.io / Qlik

Suppliers of integration services to third party systems.

CrescoData

Suppliers of integration platforms for clients wanting to link their dotdigital account to supported third party e-commerce systems.

tray.io

Suppliers of integration services to third party systems
Microsoft Azure

For the provision of the dotdigital service, including storage of customer data. Azure conforms to many international and industry-specific compliance standards. More information can be found on Azure's Trust Center. Microsoft uses 100% renewable energy and has been carbon neutral since 2012. More information can be found on Microsoft's "Climate" page.

Google Cloud Platform

For the provision of the dotdigital service including storage of customer data. Google conforms to many international and industry-specific compliance standards. More information can be found on Google Cloud Platform's Security page. Google uses 100% renewable energy, has been carbon neutral since 2007, and has conformed to ISO 50001 since 2013. More information can be found on Google's sustainability page.

Cloudflare

For Content Delivery Network (CDN) and web proxy services. More information can be found on Cloudflare's Privacy & Security page. Cloudflare uses 100% renewable energy and has been carbon neutral since 2018. More information can be found on Cloudflare's "The Climate and Cloudflare" blog post.

Amazon Web Services

For provision of supporting network services and client image storage. AWS conforms to many international and industry-specific compliance standards. More information can be found on AWS's compliance page. We only use AWS servers running on 100% renewable energy. More information can be found on AWS's sustainability page.

MagneticOne

Suppliers of integration platforms for clients wanting to link their Dotdigital account to supported third party e-commerce systems.

Phoenix47 Ltd

Out of hours weekend telephone and email first line support.

Elasticsearch

Used in the processing and storing of system logs.

Raygun

Used in the processing and storing of system logs.

Partner Hero

Multi-lingual support by livechat, email and telephone.

Blendr.io / Qlik

Suppliers of integration services to third party systems.

CrescoData

Suppliers of integration platforms for clients wanting to link their dotdigital account to supported third party e-commerce systems.

tray.io

Suppliers of integration services to third party systems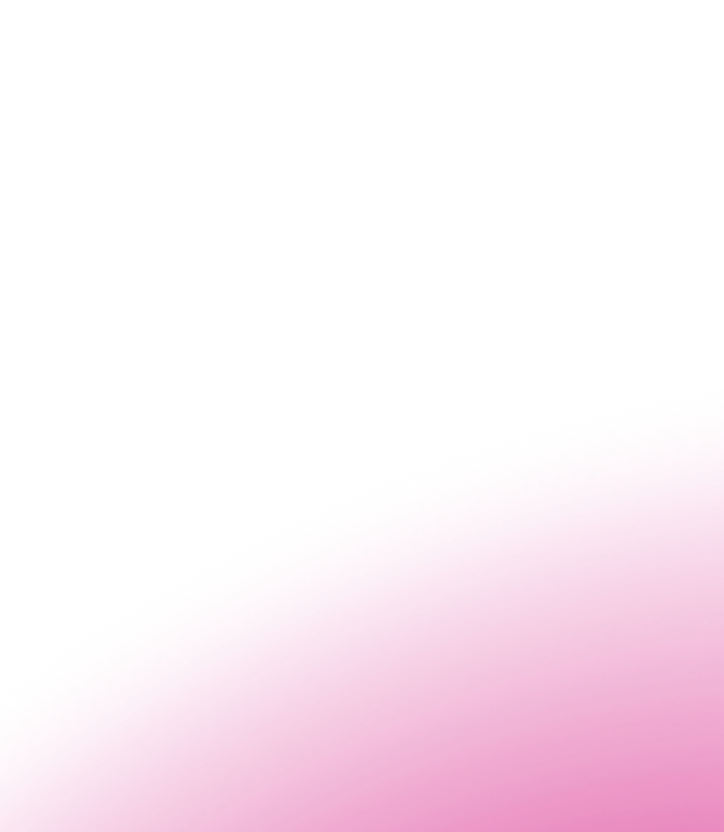 Get in touch
Let's talk about how Dotdigital can help your business tackle its marketing challenges