Dotdigital blog
Event marketing: how to promote your event to drive attendance
Drive awareness and increase event attendance with marketing automation, the most powerful tool in an event marketer's arsenal. Attracting the right person, at the right time is vital to your event's success. In this blog, we'll show you how to use marketing automation to improve attendance and visitor satisfaction with your event.

Event marketing success is guaranteed when you target the right people. Email marketing and marketing automation are essential for engaging the right audiences. That makes them vital tactics for promoting your event.
Event marketing automation
You should think of your event marketing and promotion as a complete customer journey. What stages in the lifecycle do you need to target?
A typical event attendee journey can be broken down into the three distinct stages:
Pre-event
Event
Post-event
Each stage can be broken down further depending on an individual's interactions with your communications. Creating a thorough, automated journey for your event attendees will improve engagement levels and drive registrations and attendances.
1. Pre-event: Event promotion
Depending on the nature of your event there will be a variety of tactics you can adopt to drive registrations. Using email marketing to promote your event is an essential part of any event marketing strategy.
Event announcement
Your announcement email is your first chance to engage your audience and gain traction for your event. You should use this email to collect preferences from your mailing list.
A "Be the First to Know" CTA is a great way to identify engaged recipients. This will make audience segmentation significantly easier. Those who have expressed explicit interest in your event should be taken on a personalized and tailored journey.
Similarly, those who have responded and requested not to receive further communications can be excluded from your future event promotions. This will ultimately improve your open and conversion rates.
Early bird offers
Everyone loves a bargain, and that's the case for event ticket sales too.
If you're hosting an event that requires you to hit ticket sale targets, an early bird offer can reap plenty of rewards. By targeting specific segments such as previous attendees, top spenders, or frequent event participants, you can make a significant dent in your event marketing targets.
Competitions
As well as a bargain, people love a good competition. Offering event attendees to chance to win free tickets or goodie bags is a great tactic to implement when you need a little boost to reach your event targets.
Gamification of emails, offering up spin to win or shake to reveal codes leaves potential attendees with high levels of engagement and gives them an incentive to attend your event.
FOMO emails
The FOMO effect should not be underestimated by marketers, especially event marketers. Tap into an email recipients' fear of missing out by including countdown clocks as your event approaches or highlighting the limited availability of tickets as places in your event fill up.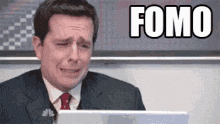 2. Event: Logistics
To ensure everything runs smoothly on the day and attendees have the best possible experience, it's important you equip them with as much information as possible.
Launch email
The day before your event, you want to make sure attendees have all the information they need for a smooth experience. That means information about check-in processes, health and safety guidelines, and booking reference numbers should all be delivered in a timely manner.
In addition to this, a well-timed logistics email can act as a fantastic prompt to remind registrants about your upcoming event.
SMS reminder
Similarly, an on-the-day text message can deliver all the key information attendees need, right into the palm of their hand. You can also improve event turnout using SMS reminders. From confirming attendance to collecting vital information such as dietary requirements, SMS is an immediate channel with unprecedented open rates. It's a must-have channel to use in your event marketing strategy.
3. Post-event: Feedback and evaluation
The end of the event doesn't mean the end of the customer journey. As well as keeping attendees engaged and connected with your brand, post-event automation can help you gather the information you need to plan your next event.
Follow-up
Whether it's a discount code to drive post-event sales, access to slides and notes from the event's presentations, or information about your next event, a timely email after attendees leave keeps them engaged. And, don't forget to include a CTA to sign-up for your event newsletters.
Surveys and feedback
Requesting feedback post-event is the best way to continuously improve and optimize your event marketing. For immediate responses, target attendees with an SMS shortly after the event is over to ensure honest and prompt responses.
Keep on top of your event marketing data
As marketers, we know all about the importance of data. It's thanks to data we're able to deliver timely, relevant, and personalized marketing to our customers. Nothing drives engagement and brand loyalty like a relevant and well-timed message.
All of this applies to event marketers too. To guarantee the smooth running of your event and complete attendee satisfaction, you need to make sure everyone is fully informed, every step of the way.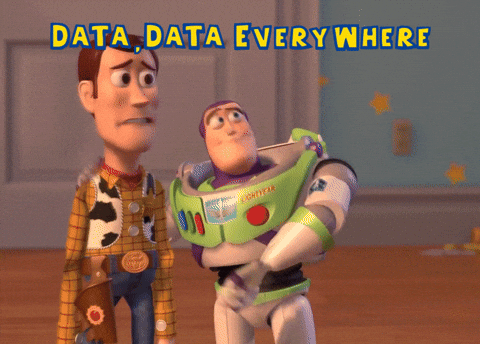 dotdigital's latest release brought you brand-new integrations with Eventbrite. You can seamlessly manage all your promotion and post-event experiences through the dotdigital platform. Syncing event data, attendee lists, and ticket purchase and refund data mean you have the power to deliver relevant and automated communications at all times.
With virtual events here to stay and physical events slowly easing their way back into our lives, there's never been a better time to bring automation to your event promotion. Let dotdigital do the heavy lifting so you can focus on the smooth running of your events.