 How to avoid send anxiety
Whether it's sending an email out to your database, posting on social media, or publishing a blog… the fear that you've not noticed a mistake is real – and surprisingly common.
Whether you're emailing a few hundred, or a few hundred-thousand, no one wants to send out something that isn't perfect. We all remember the Zavvi incident from a couple of years ago right? Entertainment retailer Zavvi accidentally emailed their entire marketing database telling them all that they'd won a competition, with the coveted prize being Champions League Final tickets complete with hotel, flights, and cash. With a personalized first name field too. *Shudders*. The ASA then got involved and it was an all-around sobering moment for those of us in email marketing.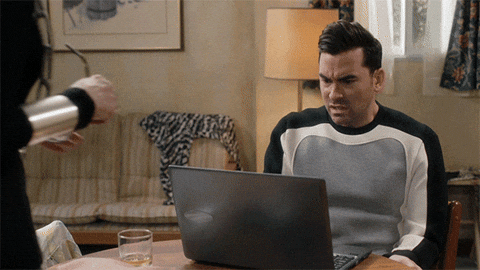 Of course, human error can happen in any profession, and although a mistake can feel terrible at the time, no one's life depends upon it.
What causes sending anxiety?
For some, it's the fear that once it's out there in the world it won't yield good results. We get it, you've spent time on a hypothesis and then time executing it, but remember it's just that, a hypothesis and whatever results do come in, you've learned something. Having 'bad' results shouldn't be seen as a negative thing, it's not that black and white. Every send influences your next send, so a bad response now, only helps you curate a better response to your next campaign. Once you're able to change your perception of 'failure' and instead see it as a valuable bit of learning, the fear of failure should disappear too.
Of course, if an email does go out incorrectly you can send another rectifying it pretty quickly. We've all seen them, oops emails are a thing, because we're all human. Remember your customers are humans too and no one's going to get mad or never shop with you because a link is missing. Just correct your mistake, utilize your subject line and preheader to add some humility, and throw in a little discount code to sweeten the deal if you can.
In terms of practical steps you can take to feel confident, we've been in this game a while now, so read on to learn our key steps when sending out a campaign.
Be prepared
Preparation is key, so we recommend having a checklist of all the steps required to set up a campaign so that you can tick off each one as you go. That way, you're in control and won't forget a crucial step even when under time pressure. Over time it'll become second nature, but being organized never hurt anybody.
Proofread
Before you send out any campaign, you want to proof, proof and proof once more. Rope your teammates in too, fresh eyes are always a winner when you've been staring at the same words for a while. With dotdigital, when you schedule a campaign it will always remind you to do a test send and also offer an inbox and spam filter test.
Know your audience
Once your creative is perfected, you need to make sure your email list is accurate. There's no point putting lots of time into crafting a campaign and then sending it to the wrong people. Our segment builder is super easy and allows you to really hone in on the contacts you want. Make sure your lists are properly named too, you never want to have to guess which one is the right one.
Keep it clean
Data hygiene is important too. We all know about GDPR, but also you don't want people in your email lists who don't want to be there as they won't engage. Whenever you upload new contacts our data watchdog software will check it for users who've unsubscribed, complained in the past, or are known to bounce. Just remember, this isn't to replace your own data hygiene, it's an added precaution to make sure your lists are healthy and will perform well.
Leave it to the bots
We're in a time where robots are actually a thing, not just a sci-fi storyline. We utilize artificial intelligence (AI) for product recommendations, affinity score, send-time optimization, and more. So sometimes you can let AI take the legwork, and risk of error, off your plate and make your campaigns even smarter.
Have a process
Now, when it comes to the final step, find what works for you. Some people prefer to hit send straight away and get it off their plate, while others prefer to schedule a send in advance so that they can be doing other things and therefore be distracted when the send is taking place.
You do you. If that's putting on whale noises, brewing a peppermint tea, or calling a colleague – go for it, whatever makes you feel relaxed. And remember, there are lots of other marketers out there nervously pressing send at the same time, it comes with the territory and we're all in it together.
Summary
At the end of the day, we can be super diligent, but mistakes do happen sometimes. As long as you don't make a habit of it, it's not the end of the world. Set realistic goals, have a process you trust, and remember it's not life or death. And if a send does go wrong, the silver lining? Humans are a curious bunch and apology subject lines get a huge engagement rate…
Stay on top
Get the latest and greatest marketing insight delivered to you weekly
Your email address will be handled in accordance with our Privacy Policy. We gather data around email opens & clicks using standard technologies including clear gifs to help us monitor and improve our newsletter.